Sibanye-Stillwater is a multinational mining and metals processing Group with a diverse portfolio of projects and investments across five continents. The Group is also one of the foremost global recyclers of PGM autocatalysts and has interests in leading mine tailings retreatment operations.
Sibanye-Stillwater has established itself as one of the world's largest primary producers of platinum, palladium, and rhodium and is a top tier gold producer. It also produces and refines iridium and ruthenium, nickel, chrome, copper and cobalt. The Group has recently begun to build and diversify its asset portfolio into battery metals mining and processing and is increasing its presence in the circular economy by growing and diversifying its recycling and tailings reprocessing operations globally.
A Closer Look
Purpose, vision & values
Our purpose
To safeguard global sustainability through our metals
Our renewed purpose reflects the intended impact of our business activities. This encompasses the positive social and environmental impacts derived through beneficial application of the commodities that we produce, and notably our contribution to addressing climate change, as well as socio-economic benefits generated in the societies where we operate.
Our vision
To be a leader in superior shared value for all stakeholders
Our refreshed vision amplifies our commitment to have regard for all our stakeholders by specifically including reference to shared value.
Our iCARES values

Innovation: Recognising the importance of innovation in remaining competitive and relevant with the agility to succeed in the rapidly developing context for conducting business, we have adopted Innovation as our sixth value.
Commitment: We are committed to operational excellence, to the highest standards of corporate governance, ethical conduct and regulatory compliance, to the protection of life, health and the environment and to adhering to industry and international disclosure and reporting standards which align with our values
Accountability: We are accountable to our stakeholders for delivering on our key operational targets and strategic objectives, for identifying, managing and mitigating the risks inherent in our business and for maximising the return on all of the capital we deploy
Respect: We treat people fairly, respect each other, value those from all backgrounds, promote and support diversity and seek to help all our employees realise their full potential
Enabling: We enable prosperous and sustainable operations by engaging with our stakeholders, empowering our employees and ensuring our communities benefit from our operations and are equipped with skills and resources that will endure after mining ceases
Safety: We make safety our top priority because everyone has the right to a safe working environment and nothing is more important than the health, safety and well-being of our people
Strategy
Strategic foundation
Strategic essentials
Our strategic essentials incorporate content from our previous strategic focus areas and are instrumental for us to compete on the global stage.
Ensuring safety and well-being

Prospering in every region in which we operate

Achieving operational excellence and optimising long-term resource value

Maintaining a profitable business and optimising capital allocation

ESG embedded as the way we do business
Strategic differentiators
We have defined four strategic differentiators that represent the opportunities we have identified to be distinctive in the global minerals industry.
Recognised as a force for good

Unique global portfolio of green metals and energy solutions that reverse climate change

Inclusive, diverse and bionic

Building pandemic-resilient ecosystems
Our products
PGMs
Platinum groups metals is a group of six essential and precious metals highly prized for their purity, high melting points and unique catalytic properties. In addition to their oxidation and reduction properties, they are also extremely resistant to corrosion. Their unique and enduring properties make PGMs suitable for a wide variety of industrial and commercial applications, not least of which include automotive catalytic converters, jewellery, investment, electrical and electronics, glass and medical necessities.
As PGMs are used in the manufacture of catalytic converters, they play a fundamental role in reducing global greenhouse gas and environmental emissions, particularly through the removal of noxious exhaust gases and hydrocarbons from automobile exhausts, and are therefore vital elements in the fight against climate change and global warming.
+ See About PGMs for more information
Gold
Gold's significance both culturally and economically has endured throughout history and continues today. Other than its cultural significance where it plays an important role in traditional ceremonies, gold has been used as a store of value, for trading and investment purposes, for jewellery and for various industrial purposes for the past 6,000 years. Demand for gold is as sustainable as are its characteristics.
+ See About Gold for more information
Lithium
Lithium and lithium compounds are used widely, for example in the glass and ceramics industry as well as the medical industry. The battery industry became the most significant user of lithium during the 2010s. The demand for rechargeable batteries has grown significantly as various portable devices, such as smart phones, tablets, laptops, and wireless tools, have become common.
ESG Credentials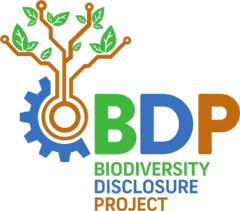 Refer to the sustainability page for more detail on our ESG credentials.