Our vision at Sibanye-Stillwater is to be a leader in superior shared value for all stakeholders. The sustainable management of our operations is integral to our ability to obtain and maintain our social licence to operate and to generate long-term value for all of our stakeholders, including employees, the communities where we operate, governments and shareholders.
Our iCARES values – innovation, commitment, accountability, respect, enabling, and safety – are at the core of our approach to sustainability. These values support safe operations, enable growth, underpin business strategy and promote competitiveness and success. Our values are embedded in the work we do and reinforced by continuous communication, education and training.
We represent our business ethos through the indigenous South African Umdoni tree:
our values are the fundamental roots of our organisation, which provide a solid basis for the way we do business
the trunk of the tree (our people) represents the material strength of the company
the leaves on the branches represent all our stakeholders
the tree's seeds and fruits signify the varying benefits and value that our success will bring to those stakeholders
ESG Credentials
FTSE4Good
Sibanye-Stillwater is a constituent of the FTSE4Good Index Series created by the global index provider FTSE Russell. The FTSE4Good Index Series is designed to measure the performance of companies in terms of their environmental, social and governance (ESG) practice and performance. Those companies included in the index are considered to have demonstrated strong ESG performance.
FTSE/JSE Responsible Investment Index
Sibanye-Stillwater is a constituent of the JSE Responsible Investment Index Series which adopts the FTSE Russell ESG Ratings process and comprises companies with an ESG-based mandate that meet a minimum ratings hurdle of 2.5.
CDP
Sibanye-Stillwater received a 'A-' rating for our maiden 2021 CDP Water Security submission – CDP is a non-profit global environmental disclosure platform. The rating achieved was higher than the Global and Africa regional averages of 'B' and the metallic mineral mining sector average of 'B-'.
Our 2021 CDP Climate Change submission received a rating 'B'.
Bloomberg Gender Equality Index 2023
Sibanye-Stillwater has again been included in the Bloomberg Gender-Equality Index (GEI) for 2023. The Group is one of 484 companies globally (and one of only eight South African companies), across 45 countries and regions representing 11 sectors, which qualified to be included in the index.
For more information see media release published on January 31, 2023.
EITI
Membership of the ICMM requires a clear endorsement of the Extractive Industries Transparency Initiative (EITI). Of the countries in which we operate or have interests, Argentina, where we have exposure through the Altar project, is the only one which subscribes to the EITI. Argentina joined the EITI in 2019. We are working towards alignment with the expectations of the EITI and have in place a position statement on the transparency of mineral revenues.
Innocentrix's SA Innovation League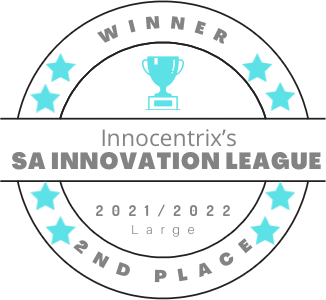 The SA Innovation League is a collaborative initiative between Innocentrix, the Milpark Business School and the Da Vinci Institute's Technology Top 100 (tt100) Awards, which assesses organisations' innovation management strategies and practices. At the 2021/2022 league, the approach, for the first time since inception in 2014, aligned with the series of ISO/SANS 56002 Innovation Management Standards. Sibanye-Stillwater announced on 20 Many 2022, that it achieved second place in the 2021/2022 awards, competing in the Large Organisation category.
Media release, 20 May 2022: Sibanye-Stillwater awarded second place in SA's Innovation league rankings for Large organisations
ICMM Climate Change Statement
Our commitment to being carbon neutral
In addition to producing several of the minerals and metals that are critical to decarbonisation and sustainable development, we embrace our responsibility to minimise the impact of our operations on the environment and on climate change in particular. As a member of the International Council on Mining and Metals (ICMM) and in line with the ambitions of the Paris Agreement, on 5 October 2021, we committed to a goal of net zero Scope 1 and 2 greenhouse gas (GHG) emissions by 2050 or sooner. We have since formalised this commitment by setting as a target to be carbon neutral by 2040.
LPPM Responsible Platinum and Palladium Guidance
Sibanye-Stillwater has achieved Responsible Sourcing accreditation from the London Platinum and Palladium Market (LPPM), that the Group's SA platinum group metals (PGM) refinery facility complies with the LPPM Responsible Platinum and Palladium Guidance (the RPP). This accreditation follows the approval by the LPPM of an independent audit of the Groups' supply chain management systems and practices conducted in 2021. The LPPM monitors the Good Delivery list for Platinum and Palladium Globally. For more information refer to www.lppm.com/responsible-sourcing/.
For more information about the Group's Responsible sourcing policies and compliance reports, please refer to www.sibanyestillwater.com/about-us/governance/.
National Biodiversity and Business Network of South Africa Biodiversity Disclosure Project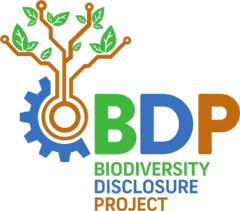 Sibanye-Stillwater was ranked fourth overall out of 327 JSE-listed companies and 27 state-owned enterprises (SOEs) in the third annual National Biodiversity and Business Network: Biodiversity Disclosure Project (based on its 2020 disclosures). Sibanye-Stillwater's score improved 15% year-on-year, placing it second in the basic materials sector, up from third in 2019.
Responsible Gold Mining Principles

References