Sibanye-Stillwater is committed to the safe and environmentally responsible stewardship of our tailings storage facilities. Tailings facilities store a mine's primary waste stream. Without proper management, these facilities can pose a significant risk to the natural and social environment. Catastrophic tailings facility failures can devastate the environment and destroy lives and livelihoods. Such catastrophic failures are unacceptable, and Sibanye-Stillwater is dedicated to ensuring that systems, standards and resources are in place to prevent failures.
Sibanye-Stillwater is on a journey of continual improvement in health, safety, and environmental performance with the ultimate goal of zero harm. The Company is dedicated to minimising human and environmental risk associated with its tailings storage facilities. The goal of zero harm from tailings facilities encompasses both physical and chemical performance objectives including zero catastrophic failures of our tailings storage facilities and no significant adverse effects on the environment or human health.
Sibanye-Stillwater has embarked on a wide-ranging programme to align its management of tailings storage facilities with that of the Global Industry Standard on Tailings Management (GISTM) launched on 6 August 2020.
Given the extensive requirements contained in the the GISTM, all ICMM members have been given a grace period of three years (for high and extreme facilities) or five years (for all other facilities) to make adjustments to their tailings storage facility policies and procedures and to improve or upgrade existing high-risk facilities.
Sibanye-Stillwater has begun implementing a range of initiatives to improve and align its management of tailings storage facilities, a process which is expected to take between two to three years.
The first priority measure undertaken in 2020 was the appointment of an experienced tailings engineer as Vice President Tailings Engineering, a new position created to oversee all aspects relating to tailings management. Linked to this appointment was a shift in reporting procedure so that all matters relating to tailings management are reported directly to the Executive Committee with the Chief Technical Officer appointed as the Accountable Executive for tailings management (A specific requirement of the GISTM).
---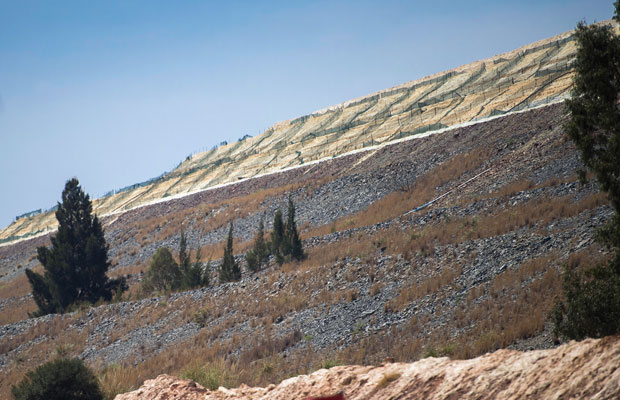 ---
With management and reporting structures finalised, the Group has turned its attention to the governance aspect of tailings management. There are a number of changes that need to be made to align to the strict governance requirements contained in the GISTM. This includes, but is not limited to, the development of a new tailings storage facility-focused governance framework, the overhaul of tailings storage facility-related policies into a single Board-approved policy and the improvement of operational documentation to assist in site-level validation and third-party assessments.
Simultaneously, Sibanye-Stillwater has embarked on a programme to evaluate the geotechnical status of all its SA and US tailings storage facilities. Of particular focus in these investigations will be the stability of each tailings storage facility. This aspect, as well as factors relating to safety, are more stringent according to international best practice than has been legislated and applied in South Africa, particularly historically.
A comprehensive gap analysis is also underway to determine the shortfalls against the GISTM. The new policy is aligned to the GISTM and includes measures to identify, report and mitigate risks.
---
WHAT ARE TAILINGS?
Tailings are what remains after extracting valuable minerals and metals from mined ore and usually take the form of a liquid slurry comprising crushed rock, water, trace quantities of metals and additives used in processing, such as petroleum by-products, sulfuric acid and cyanide.
Tailings are pumped into surface dams known as tailings storage facilities (TSFs) where the material will dry. Thereafter the area will be restored with grass and other vegetation at the end of the facility's life. TSFs can be constructed in a number of ways depending on a number of factors, namely, local topography, rainfall, seismic activity and the proximity of the mine to local communities.
Tailings storage facilities follow one of three wall construction designs – downstream, upstream or centreline.
Downstream
Centreline
Upstream

Source: globaltailingsreview.org
---
CURRENT STATUS
Sibanye-Stillwater has 41 tailings storage facilities under current management as listed below – both in South Africa and the United States – most of which were inherited through recent acquisitions.
All our facilities in South Africa (SA) are built in an upstream direction. While building in the upstream direction has not been abandoned, certain specific countries have banned upstream construction – Chile due to earthquakes and Brazil due to high rainfall. Upstream facilities do pose a higher risk and hence require an increased level of management which has been practised for decades in SA.
The tailings storage facilities of the Group's SA and US PGM operations, which were designed and built more recently according to more stringent parameters, are aligned with international best practice on tailings management. However, much work needs to be done, particularly from a governance perspective, in order for all of the Group's tailings storage facilities to be fully compliant with the GISTM.
LEGISLATION
In South Africa, the principle management guidance document for tailings storage facilities is SANS 10286, the origin of which dates back to 1998. This standard contains fundamental objectives, the principles and minimum requirements for best practice, all aimed at ensuring that no unavoidable risks, problems and/or legacies are left to future generations. The standard does not, however, address the environmental issues or health and safety concerns of tailings storage, but places more focus on the need for management throughout the life cycle of a tailings storage facility. SANS 10286 in its current format falls short of the stringent requirements as contained in the new GISTM.
In the US state of Montana, new regulations (MCA 82-4-376) were promulgated in 2015 which are broadly reflective of international best practice in the management of tailings storage facilities. These regulations stipulate all storage facilities are to be designed using the most advanced practices and technologies available, requiring ample review and approval of design, operation, maintenance and closure by expert engineers ahead of construction.
Tailings storage facilities by region
SA gold operations

Operation
TSF name/ map link
Coordinates
Status
Hazard classification
Risk exposure
Operating methodology
Date commissioned
Life of TSF
Current max height
1
Beatrix
BTX1 (Beatrix Dormant TSF compartment)
-28.28695, 26.7704111
Inactive Care and Maintenance
High
L
Upstream,
Day-wall
1983
N/A
30
2
Beatrix
BTX2 (Beatrix Active TSF compartment)
-28.2736972, 26.7716583
Active
High
L
Upstream,
Day-wall
2002
Oct-30
28
3
Beatrix
BTX4 (Oryx TSF)
-28.188975, 26.7037361
Inactive Care and Maintenance
High
L
Upstream,
Day-wall
1981
N/A
20
4
Burnstone
Burnstone TSF
-26.6224333, 28.6782361
Inactive Care and Maintenance
Low
L
Upstream,
Day-wall
2010
N/A
15
5
Cooke Mine
Cooke TSF
-26.2434528, 27.749525
Inactive Care and Maintenance
Medium
L
Upstream,
Day-wall
1977
N/A
45
6
Driefontein
Driefontein 1 TSF
-26.2434528, 27.749525
Active
High
L
Upstream,
Day-wall
1972
Mar-31
33
7
Driefontein
Driefontein 2 TSF
-26.3705278, 27.5026583
Active
High
L
Upstream,
Day-wall
1972
Feb-31
33
8
Ezulweni
Ezulweni North TSF
-26.35345, 27.7256778
Active
Medium
L
Upstream,
Day-wall
1982
Feb-30
31
9
Kloof
Kloof TSF 2
-26.4434417, 27.5908444
Active
Medium
L
Upstream,
Day-wall
1960
Aug-26
58
10
Leeudoorn
Leeudoorn TSF
-26.4601028, 27.5680028
Active
Medium
L
Upstream,
Day-wall
1982
Feb-43
31
11
Cooke Mine
Millsite Complex (38, 39, 40, 41, valley dam)
-26.1317444, 27.7018139
Inactive Care and Maintenance, Dam 38 undergoing remining
Medium
L
Upstream,
Day-wall
1900
N/A
50
12
Ezulweni
Ezulweni South TSF (Cooke 4)
-26.3811667, 27.7197667
Inactive Care and Maintenance
Medium
L
Upstream,
Day-wall
1959
N/A
36

DRDGOLD ACQUISITION

In recent years, Sibanye-Stillwater has undertaken various initiatives to improve its rehabilitation capabilities, particularly as they relate to tailings storage facilities. The flagship initiative was the purchase of a 50.1% shareholding in DRDGOLD, a world leader in the retreatment of surface gold tailings. This partnership allows Sibanye-Stillwater to leverage off DRDGOLD's proven capabilities particularly in terms of:

Reversing the environmental legacy of mining through the retreatment of tailings storage facilities
Project managing the execution and implementation of surface processing infrastructure development
Optimising innovative and technology-driven processing

Ultimately, the acquisition of DRDGOLD will help the Group to drastically reduce the number of legacy tailings storage facilities it has under its management.

SA PGM operations

Operation
TSF name/ map link
Coordinates
Status
Hazard classification
Risk exposure
Risk description and mitigation measures
Operating methodology
Date commissioned
Life of TSF
Current max height
13
Limpopo Operations
Baobab 1
-24.3698, 29.4712
Active
Medium
L
Upstream, Spigot
2002
2024
18
14
Marikana operations
Eastern Plats TD1
-25.6870, 27.6042
Re-mining
High
L
Upstream, Spigot
1989
Oct-04
36
15
Marikana Operations
Eastern Plats TD2
-25.6872, 27.5957
Active
High
M
Instability, extensive seepage.
Mitigation measures: Buttress under construction, planned completion September 2021
Upstream, Spigot
2002
2030 @2.5m/yr
31
16
Rustenburg Operations
Hoedspruit
-25.6727, 27.4097
Active
High
L
Upstream, Spigot
2004
2036 @2.5m/yr
33
17
Kroondal Operations
K1 (K1 Concentrator)
-25.71306, 27.3296
Active
High
L
Upstream, Spigot
1999
2025
41
18
Kroondal Operations
K150 (K1 Concentrator)
-25.7164, 27.35163
Active
High
L
Upsteam, Cyclone
2001
2025
38
19
Kroondal Operations
K2 (K1 Concentrator, K2 Concentrator in emergency)
-25.71688, 27.3604
Active
High
L
Upstream, Spigot
2005
2025
34
20
Marikana operations
Karee 1
-25.6815, 27.4522
Inactive Care and Maintenance
High
L
Upstream, Spigot
1989
N/A
37
21
Marikana Operations
Karee 2
-25.6769, 27.4460
Active
High
L
Upstream, Spigot
2001
2025 @2m/yr, 2031 @2.5m/yr
28
22
Marikana Operations
Karee 3
-25.6769, 27.6769
Active
High
L
Upstream, Spigot
2002
2024 @sm/yr, 2030@2.5m/yr
28
23
Marikana Operations
Karee 4
-25.6498, 27.4491
Active
High
L
Upstream, Spigot
2008
2025 @2m/yr, 2049 @2.5m/yr
13
24
Rustenburg operations
Klipfontein
-25.708771, 27.384145
Re-mined
High
L
Upstream, Spigot
N/A
0
25
Kroondal Operations
Marikana (K2 Concentrator)
-25.732519, 27.40939
Active
High
M
Seepage on NW & West flank.
Mitigation measures: Buttress construction ongoing, planned completion June 2021
Upstream, Spigot
1999
2035 KP 2020@2m/yr
22
26
Rustenburg Operations
Paardekraal Central
-25.6373, 27.3171
Active
High
L
Upstream, Spigot
1983
2050
62
27
Rustenburg Operations
Paardekraal PK4
-25.6273, 27.3053
Active
High
L
Upstream, Spigot
2007
2050
19
28
Rustenburg Operations
Paardekraal PK5
-25.6457, 27.3271
Active
High
L
Upstream, Spigot
2008
2050
24
29
Platinum Mile
Waterval East
-25.6676, 27.3166
Re-mining
High
L
Upstream, Spigot
2004
N/A
30
Platinum Mile
Waterval West
-25.6642, 27.3131
Re-mining
High
L
Upstream, Spigot
N/A
31
Marikana operations
Western Plats TD1
-25.7085, 27.5093
Inactive Care and Maintenance
High
L
Upstream, Spigot
Pre 1980
N/A
23
32
Marikana operations
Western Plats TD2
-25.7149, 27.5269
Inactive Care and Maintenance
High
L
Upstream, Spigot
Pre 1980
2031
34
33
Marikana operations
Western Plats TD5
-25.6968, 27.5264
Inactive Care and Maintenance
High
L
Upstream, Spigot
1980
Nov-17
63
34
Marikana Operations
Western Plats TD6
-25.6745, 27.5582
Active
High
L
Upstream, Spigot
2000
2030 @2.5m/yr
30
35
Marikana operations
Western Plats TD7
-25.7020, 27.5409
Inactive Care and Maintenance
High
L
Upstream, Spigot
1992
N/A
23

US PGM operations

TSF name/ map link
Coordinates
Status
Hazard classification
Risk exposure
Operating methodology
Date commissioned
Life of TSF
Current max height
Reports
STILLWATER OPERATIONS
36.
East Bolder TSF Stage 3
45.5059, -110.0850
Active
Significant
L
Impoundment, Spigot
2001
2025
35
More…
37.
Nye TSF
45.3856, -109.8759
Utilised for water management
Significant
L
Impoundment, Spigot
1986
N/A
30
More…
37.
Herzler TSF
45.4533, -109.7861
Active
Significant
L
Impoundment, Spigot
2002
2027
54
More…